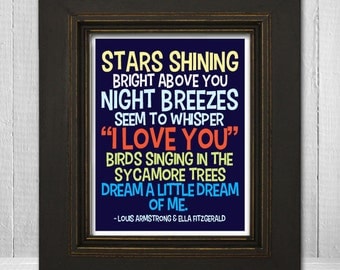 There are times especially this week where I have felt really unmotivated to do things. I often wonder about why I plan so many things to do and then feeling really tired during and leading up it. I guess I am just a product of the new fast paced world I in habitat. Sometimes it just seems like an endless cycle of work in both my personal and professional life. Both take so much time and effort to cultivate and grow into what I dream they would be.
I mean the day to day stuff is really boring, it is only in those rare moments that life is fun. I think life is full of these cycles where its like 90% work and 10% fun. Of course maybe that is just a reflection of my own work life balance, or lack of thereof. I find it a bit discouraging sometimes to think about what I am choosing to fill up my time and what I am giving up in the process.
And now to cheer all of us up, or just myself "dream a little dream of me."